Build or Buy? Why this South Carolina Virtual School Licenses Online Learning Courses with FlexPoint Education Cloud
By: Hailey Fitch, Communications Manager, FlexPoint Education Cloud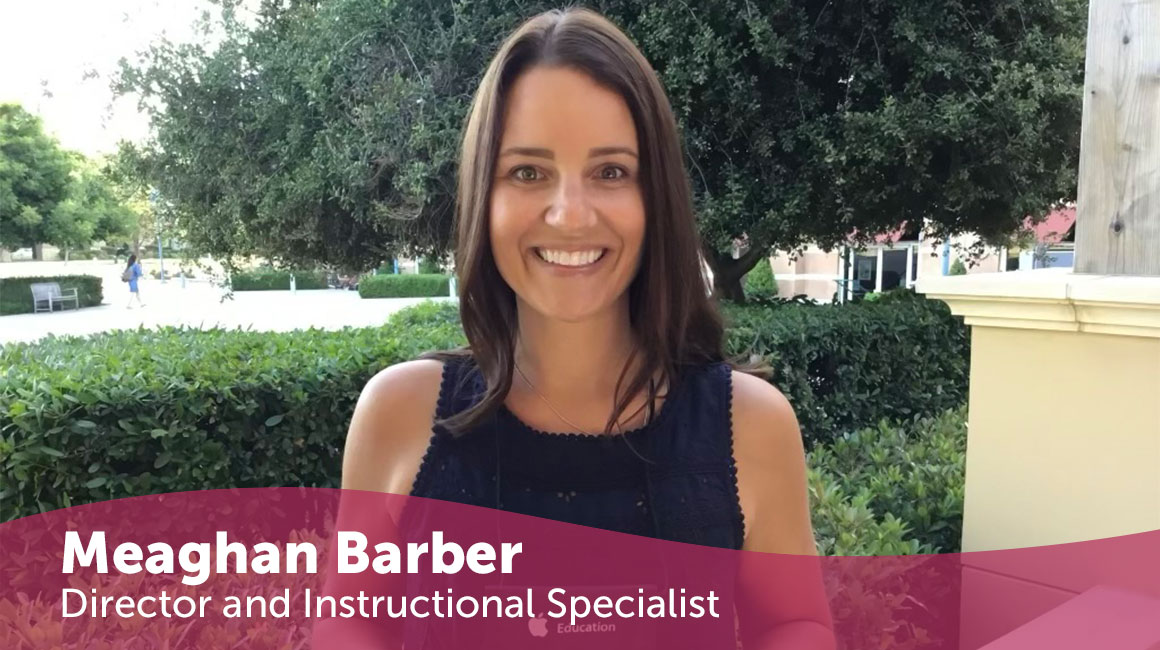 In 2021, the Low Country Education Consortium (LCEC), a collective effort among eight South Carolina partner school districts to positively impact student success, created a virtual school option. The goal of the consortium was to create a high-quality online program that allowed their students and families to choose from a variety of education options to meet their needs. Now known as Low Country Virtual, this full-time online school serves 5-8th grade students across the state.
Prior to launching Low Country Virtual, leaders at LCEC were looking for an experienced online learning course provider to assist in getting the school up and running. When they approached us for help, we eagerly embraced the opportunity to support their students, teachers, and staff.
To understand why Low Country Virtual chose to license online learning courses from us instead of developing their own, we interviewed Meaghan Barber, the Director and Instructional Specialist for Low Country Virtual.
Read our Q&A About Licensing Online Learning Courses
Me: Hi Meaghan! Thanks so much for answering some of our questions today. Can you introduce yourself and describe your role at Low Country Virtual?
Barber: Absolutely! I currently serve as the Director and Instructional Specialist for Low Country Virtual. I am passionate about quality online learning focused on student engagement, curriculum, and course design to ensure that all users have a positive learning experience with our program.
Me: Tell me a little about Low Country Virtual. Where are you located, how many years have you been serving Kindergarten-12 students, and what is your student experience like?
Barber: Low Country Virtual (LCV) is a program of the Low Country Education Consortium, a shared service model serving member districts in South Carolina. LCV was in the final planning stages during the pandemic and was poised to launch for the 2021-22 school year when many families wanted to continue with a virtual option for their children. Our member districts were committed to offering a virtual option for their families and knew that a quality program could be offered by sharing the expertise and resources from across multiple districts.
Our mission is to provide a caring and nurturing environment for students. Our students develop positive relationships with their teachers through live meetings, live small group instruction, and individual tutoring sessions when needed. Peer relationships are built through student clubs, our annual talent show, art show, field day, and much more.
We're located in the low country region of South Carolina and served full-time virtual students in grades K-8 during the 2022-23 school year. Our program will serve grades 5-8 in the upcoming year.
Me: Why did you originally decide to partner with FlexPoint Education Cloud?
Barber: We were looking for an experienced provider with a comprehensive catalog of courses. We also considered the level of support offered and the fact that we would be able to customize course content in our learning management system (LMS) of choice, to meet our local and state standards. Additionally, the flexible pricing options allowed us to provide a full schedule of courses for our students at a reasonable price.
Me: Right now, I think a lot of school administrators are debating whether they should work with an online curriculum provider or develop their own online curriculum. What are your thoughts on this topic?
Barber: We decided to work with a known provider instead of creating our own courses because of the cost associated with course/content creation and the time required to develop the curriculum. Additionally, FlexPoint Education Cloud courses have all met the highest course standards and have been reviewed and credentialed through Quality Matters, the gold-standard for virtual course design.
Me: What benefits have you seen from working with FlexPoint Education Cloud?
Barber: FlexPoint Education Cloud has an amazing support team who walks our organization through every step of the implementation process and ongoing use! We have found that FlexPoint Education Cloud cares about their customers and the student experience and will do everything it takes to ensure success for our organization. Additionally, FlexPoint Education Cloud offers professional development opportunities for administrators and teachers that meet customers where they are in the process.
Me: Knowing that Low Country Virtual started in 2021, what lessons have you learned over the past two years?
Barber: It is important to have support systems in place for students to help ensure their success. Our support systems include ongoing monitoring, office hours, small group instruction, and frequent communication. Strong involvement from the home learning coach is critical for success, particularly with younger students.
Me: What are you most proud of when it comes to Low Country Virtual? What do your future plans look like?
Barber: We are proud of the collaborative organization we have created to support a high quality virtual program for our partner districts. We are able to offer a quality program by paying close attention to the National Standards for Quality (NSQOL) and Quality Matters standards. With the frameworks from these two national organizations in the forefront of all program planning, teacher support, and course design, Low Country Virtual is excited to continue growing a quality program.
We extend our gratitude to Meaghan for sharing her valuable insights and for serving as an inspiring example of an educator who is committed to meeting each student where they are. Learn more about our comprehensive and engaging online learning courses. Alternatively, if you're interested in discussing our licensing options, reach out to one our FlexPoint Education Cloud representatives.